lun. 25.01.2021 14:15 - 15:45 hrs.
***Fully booked***No more registration possible***Platform economy: purchasing platforms (online)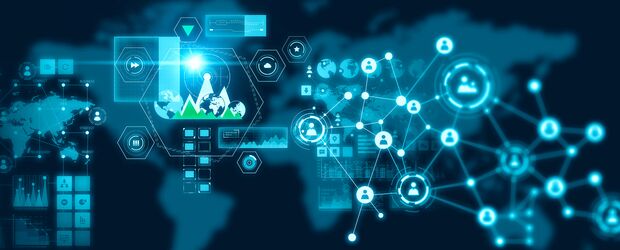 The most frequent challenge with digital purchasing platforms is the maintenance of data and the transfer of relevant information - mainly from the ERP systems - to the platforms. The event will show how such a platform should be set up in order to benefit customers.
Particularly in the current situation, in which companies are often hindered in efficiently carrying out their usual analog business processes, it is important to develop and use digital alternatives. A significant issue here is to further develop the market addressing of the target markets for the industry's products. Purchasing platforms are playing an increasingly important role here. However, this development is hampered by the costly and complicated data maintenance on these platforms. This challenge was addressed and specified in an industry working group within the VDMA. Together with a software developer, a "proof of concept" and then a solution were created, which is the focus of our experience exchange event.
What can participants expect from the experience exchange? In the one-and-a-half-hour session, we will explore the question of how purchasing platforms can offer added value to the mechanical or plant engineering company. To this end, Volker Schnittler, speaker from the VDMA Software and Digitalization Association, will give an introduction to the topic of digital platforms. In addition, two further presentations will provide an insight into a practical example from the perspective of a provider and a user. This successful cooperation has come about as part of the VDMA working group "Supplier Platforms".
The event is aimed at specialists and managers from the fields of digitization, IT, purchasing and business development.
Agenda
TOP 1 Welcome, round of introductions
Carsten Rückriegel, Speaker, ProduktionNRW

TOP 2 Thematic introduction to the platform economy
Volker Schnittler, Speaker, VDMA Software and Digitalization Association

TOP 3 Requirements for a purchasing platform from the user's point of view and practical report
Uwe Zurth, Head of Customer Benefits, SEW-EURODRIVE GmbH & Co KG
Tobias Hertfelder, CEO, H&F Solutions GmbH

TOP 4 Conclusion of the event, further questions and next dates
Carsten Rückriegel

Moderation: Carsten Rückriegel
Deadline for registration: 22.01.2021
Event language: German

Before the event, registered participants will receive a confirmation of participation and the technical details of the online tool including a dial-in link. If you are unable to attend despite having registered, please send us a short message.

In the interest of an efficient dialogue, we have limited the number of participants. Registrations will be considered in the order in which they are received.

The participation in the event is free of charge.

Information on data processing

We store and process your previously provided personal data for the purpose of registration and the implementation of the event. Your data will only be passed on to third parties (e.g. lecturers or co-organizers) if this is necessary for the proper execution of the event.

You have the right to object to data processing at any time for reasons arising from your particular situation.

If you have any questions in this regard or object to the data processing, please contact Annette Petereit, annette.petereit@vdma.org, Tel. +49 211 68774818.

Organizer

The event is offered by ProduktionNRW. ProduktionNRW is the competence network for mechanical engineering and production technology in North Rhine-Westphalia and is organized by VDMA NRW. ProduktionNRW sees itself as a platform for networking, informing and marketing companies, institutions and networks among each other and along the value chain. Essential parts of the services provided by ProduktionNRW are funded by the European Regional Development Fund (ERDF).
Sign up now!
You are not signed up for this event yet.